PNP is committed to enforcing environmental laws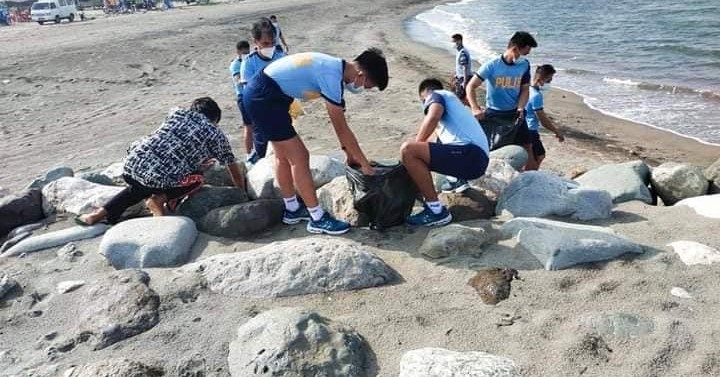 MANILA – The Philippine National Police (PNP) pledged on Wednesday to continue to protect the country's vast and diverse environment.
PNP leader General Guillermo Eleazar made the comment after Global Witness ranked the Philippines as one of the deadliest countries for land and environmental defenders in the world in 2020.
Eleazar said the PNP will continue to strictly enforce environmental laws that will not only protect the country's natural resources, but also the individuals and groups who are on the front lines of preserving the environment.
"The PNP stands alongside our kababayan (compatriots) by pushing for the protection of our environment through the enforcement of related laws within the scope of our Makakalikasan (ecological) commitment," Eleazar said in a statement.
He cited a case where the police reacted immediately to the attack on two forest rangers in Rizal province.
"In fact, we have deployed our Special Action Force to Masungi Geo-Reserve in Rizal after two of its rangers were attacked two months ago and our SAF men are just waiting for the order to deputize from the DENR" , said Eleazar.
Eleazar said the PNP will continue to coordinate with the Department of Environment and Natural Resources (DENR) and the Armed Forces of the Philippines (AFP), as part of the demonstration in support of land and environment protectors. from the country.
The PNP, he added, is considering having talks with the DENR to discuss concrete plans for the protection of the rangers, such as training.
"The PNP will continuously coordinate with the DENR and AFP for any form of assistance we may provide to empower our rangers to protect our forests, but in doing so we are also asking for the assistance of others kababayan and other stakeholders in achieving this goal," Eleazar said.
According to Global Witness' 2021 report, the Philippines ranks third on the global list with 29 recorded killings of "people defending their homes, lands and livelihoods, and ecosystems", behind Colombia which was named the worst country with 65 deaths followed by Mexico with 30 defenders of the land killed last year.
Global Witness is a non-governmental organization whose goal is to hold corporations and governments accountable for environmental destruction. (with reports by Priam Nepomuceno/PNA)