Oyo begins enforcement of waste control and environmental laws on Friday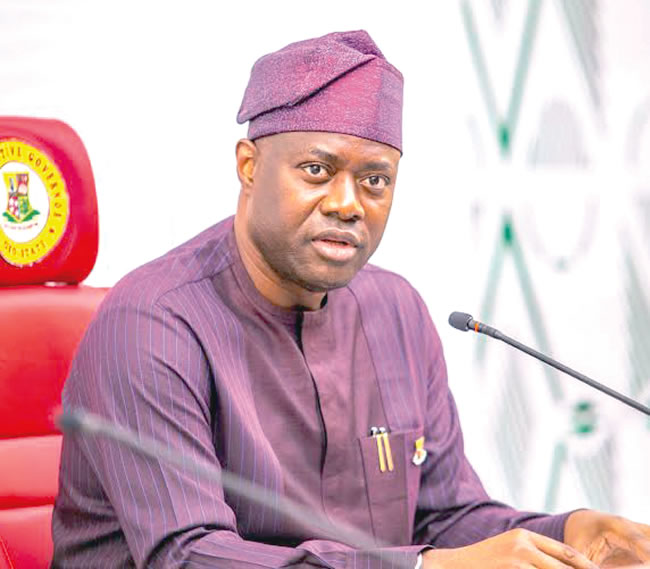 The Oyo state government will on Friday begin enforcing state laws against the indiscriminate dumping of rubbish on roadsides, waterways, drainages and other open spaces.
In a statement on Thursday, the new state commissioner for environment and natural resources, Mr. Abiodun Oni, said the state was fed up with the recalcitrant attitude of residents towards the removal of waste and therefore made every effort to sanction and deal with the perpetrators according to state environmental laws.
It was then that he declared that the era of indiscriminate dumping of trash and open defecation in the state was over.
The commissioner said the Department of Environment will work with the state environmental task force to arrest and punish all violators.
The statement urged residents to align themselves with the government's zero tolerance towards dirty and unhealthy environments which he said will go a long way in preventing the spread of communicable diseases and the outbreak in the state.
In particular, Oni urged shopkeepers and roadside users to use trash cans and pay promptly for the disposal of their waste.
"To the extent that there is no corresponding compliance with proper waste disposal guidelines in the state, the government has no choice but to embark on waste control enforcement and other environmental regulations.
"This is not to hunt witches, but to ensure the safety of lives and property of citizens.
"It is part of the residents' civic responsibility to ensure a clean and safe environment, as this will attract investors that will boost the state's economy," Oni said.
YOU SHOULD NOT MISS THESE NIGERIAN TRIBUNE HEADLINES
Viral Voice Note on WhatsApp Fake Billing
Claim: A viral WhatsApp voice note, allegedly written by WhatsApp director and CEO, claims that users will have to start paying for WhatsApp services.
Verdict: WhatsApp's viral voice note request is a hoax. The content is not new and has been released as a broadcast message several times in the past. Oyo begins enforcement of waste control and environmental laws on Friday
Oyo begins enforcement of waste control and environmental laws on Friday