Environmental laws up for debate at the Indiana Statehouse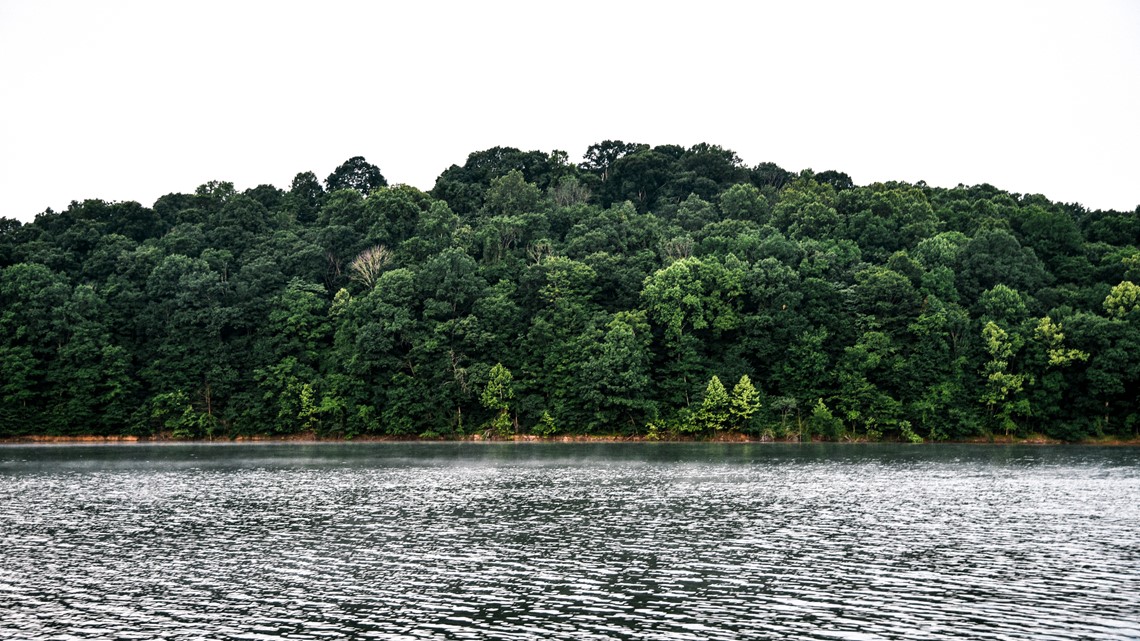 The proposed legislation would allow veterans to get free admission to state parks, create a climate action committee and dictate how companies handle coal ashes.
INDIANAPOLIS — Lawmakers are gathering at the Statehouse for the 2022 legislative session and hearing bills that could soon become law.
Among these proposals, several could have a significant impact on the environment in Indiana.
Here's a look at some of the biggest environmental bills heard this session.
This requires Indiana University's Paul H. O'Neill School of Public and Environmental Affairs to study the potential for developing green and low-carbon industries in the state.
They must report their findings by December 1, 2022.
Author: Senator Timothy Lanane
Senator Ron Alting drafted this bill with the help of young climate activists from across the state.
SB 225 would create a 17-member climate and environmental justice working group.
This working group would then develop a climate action plan, recommending policies the state could implement to mitigate climate change.
The report would be submitted by November 1, 2022.
SB 225 also requires the Utilities Regulatory Commission, no later than June 1, 2022, to issue a report forecasting the greenhouse gas emissions that will be produced by the generation of electricity from utility-owned utilities. Indiana investors every year from 2022 to 2050.
RELATED: Student climate group drafts legislation, urges lawmakers to act on crisis
It establishes a drainage task force consisting of six members of the senate, six members of the house of representatives and six others.
The task force is required to review the responsibilities of landowners and state and local authorities under applicable laws relating to land drainage; make certain decisions regarding drainage and regulatory matters; and to determine whether the balance between state and local authority over agricultural land drainage favors state authority more in Indiana than in neighboring states.
The task force must publish a report by December 1, 2023 and submit the report to the executive director of the legislative services agency for distribution.
RELATED: Governor Holcomb signs wetland repeal bill despite pushback
This bill designates the mastodon, an ancient mammoth-like elephant, as Indiana's official state fossil.
Mastodon fossils have been found throughout Indiana.
Author: Rep. Randall Frye
This bill would make Indiana state parks free for veterans.
MNR must admit veterans with proper documentation of veteran status free of charge.
Co-authors: Senator Chris Garten, Senator Kevin Boehnlein
This bill covers a variety of topics. This would eliminate commercial fishing code provisions for commercial fishing on Lake Michigan — so you couldn't catch fish in those waters using commercial gear.
It would also repeal a mold permit issued by the MNR, establish a levy to fund the regulation of underground petroleum storage, and make changes to how lumber is purchased in the state.
Author: Representative Sean Eberhart
This bill would add underground pumped storage hydroelectricity from abandoned coal mines, abandoned quarries or other suitable sites in Indiana to the list of sources that can be considered a renewable energy resource for financial incentives for energy utilities.
It would also qualify this technology as a "renewable energy resource", so energy utilities would have a financial incentive to invest in clean projects.
It demands that the state utility forecasting group include this technology in its annual study of the use, availability and economy of clean energy resources in Indiana.
HB 1335 sets limits on how companies handle or dispose of coal ash.
Businesses that have coal ash tanks, typically pits or ponds, that are within a 500-year flood zone, have caused significant groundwater contamination, or are unlined should be removed from a coal ash tank. surface and then disposed of in a landfill, among other warrants.
HB 1335 prohibits the Indiana Department of Environmental Management from approving a coal ash tank closure plan that does not meet these requirements. In the past, companies that shut down coal ash could just leave it there.
HB 1335 also requires IDEM to hold a public hearing on whether to approve or deny a plan to close an open pit coal ash impoundment.
Environmental groups say this bill could help protect the proper management of these coal ash ponds from changes in leadership, and therefore potential policy changes, at the federal level.
Co-author: Rep. Maureen Bauer
RELATED: EPA calls on Indiana companies in coal ash crackdown
This law states that Indiana should not have coal ash disposal where the ash is in contact with groundwater. Coal ash cannot be disposed of in a 500-year-old floodplain, in a place where it could come into contact with groundwater, could migrate to the upper aquifer, be left in an unstable area, or be in an area seismic impact among other provisions.
Authors: Senator Rodney Pol, Senator Susan Glick
This would require testing the water in preschools and childcare facilities for lead.
A similar bill was passed for K-12 schools in 2022, but child care centers were left out.
Author: Rep. Carolyn Jackson
Co-author: Rep. Mike Aylesworth, Rep. Maureen Bauer
A confined feeding operation, or CFO, is an operation that has at least 300 cattle, 600 pigs or sheep, 30,000 poultry or 500 horses. Some are large enough to produce more waste than cities.
SB 122 calls for annual inspection of CFOs. Owners of these operations should submit a report on the operation of the CFO and any satellite manure storage areas associated with that CFO.
The department would then conduct an on-site inspection of the CFO to verify the information contained in the report.
The bill also specifies what must be included in the reports.
Author: Senator Rick Niemeyer
The bill requires the Indiana Utilities Regulatory Commission to include information in its annual report on the number of utility-grade wind turbines and solar energy installations for each county in Indiana.
They must also include the total county area occupied by one or more devices or facilities.
The report is due on October 1 of each year.
Author: Senator Jean Leising, Senator Eric Koch