DENR Creates Interim Unit for Environmental Laws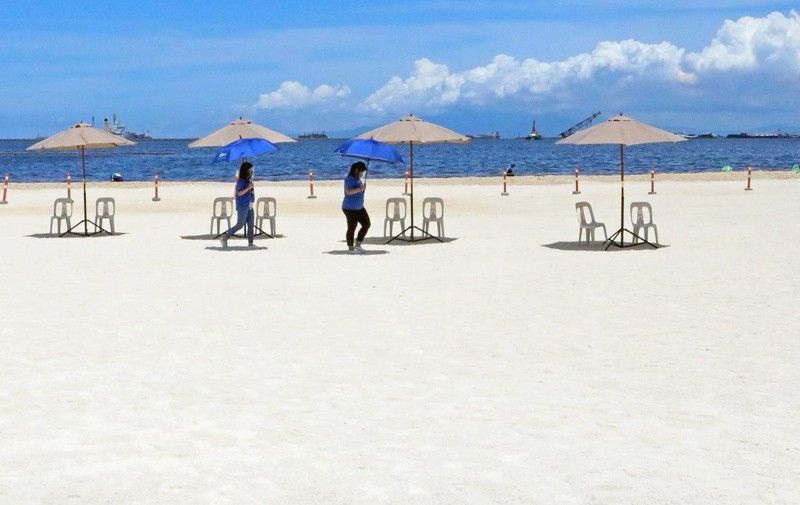 MANILA, Philippines — The Department of Environment and Natural Resources (DENR) has established an interim office as part of efforts to step up enforcement of environmental laws.
Environment Secretary Roy Cimatu has signed an order establishing the Environmental Law Enforcement and Protection Service (ELEPS).
The DENR said ELEPS would act as an interim unit while the agency waits for Congress to approve a bill to create an Environmental Protection and Enforcement Bureau (EPEB).
"The department has many laws to implement, but we lack enforcement. Pending passage of the EPEB Bill, Secretary Cimatu has ordered the establishment of ELEP to protect our forests and other natural resources," said Jonas Leones, DENR Undersecretary for Policy, Planning and Business. international.
Under the administrative order, ELEPS will cover the enforcement of environmental laws as listed in the Rules of Procedure of the Supreme Court for Environmental Cases such as Land Laws, Coastal, Marine and Aquatic Resources Laws as well than air law.
The DENR said the ELEPS would encompass the department's existing enforcement units, such as the Environmental Protection and Enforcement Task Force, the Philippine Ivory and Illegal Wildlife Operations Group. and other application working groups.
DENR offices and attached agencies will also maintain close coordination with ELEPS in networking with national and international organizations that deal with environmental crimes.
"ELEPS has end-to-end functions, from enforcement, stopping violations, arrests, managing confiscated items, investigating, preparing for the prosecution of environmental criminals to executing decisions by the court," the DENR said.
ELEPS is also responsible for coordinating with the Department of Justice, Philippine National Police, Armed Forces of the Philippines, National Bureau of Investigation, and government owned and controlled companies to help combat environmental crimes.
Cimatu said the creation of ELEPS is also meant to empower and protect DENR law enforcement.
"We have a growing number of deceased environmental heroes. This is the seriousness with which we take our work here at DENR. I hope that no more lives will be lost because of the defense of our environment," Cimatu said.
Under the administrative order, ELEPS officers will be equipped with firearms and protective gear issued by the agency. They will also undergo capacity building training to effectively perform their duties.
"Through ELEPS, law enforcement officers will be able to conduct intelligence operations, issue notices to appear for investigation, as well as implement cease and desist orders, closure orders, Notices of Violation and DENR Enforcement Guidelines for gross violations, among others," the DENR said.