CHR pushes for stricter enforcement of environmental laws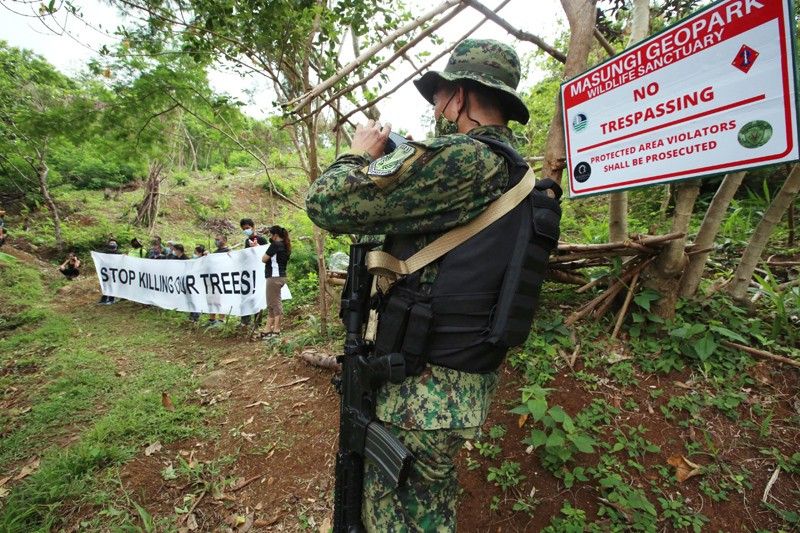 MANILA, Philippines — The Human Rights Commission (CHR) yesterday expressed support for the establishment of an office that will ensure strict enforcement of environmental laws in the country.
CHR spokeswoman Jacqueline de Guia called the creation of an interim office within the Department of Environment and Natural Resources (DENR) that will be responsible for implementing the laws a "positive step". that protect the country's rich ecosystems.
The interim office was established pending approval of the bill that would create a permanent environmental protection and enforcement office that would consolidate the DENR's mandate to enforce environmental laws into one office.
"The CHR stresses that there are a lot at stake if we continue to disregard the environment and leave offenders, such as illegal loggers and wildlife poachers, unscathed," said De Guide.
"An adequate and healthy environment is a necessary condition for making possible all other human rights, including the rights to life, food, health and an adequate standard of living," he said. -she adds.
De Guia cited the International Covenant on Economic, Social and Cultural Rights which outlines the government's obligation to respect the right of everyone to live in an environment conducive to their health and well-being.
She also stressed the need to recognize the duty of individuals and companies to also protect the environment for future generations.