Call for strict compliance with environmental laws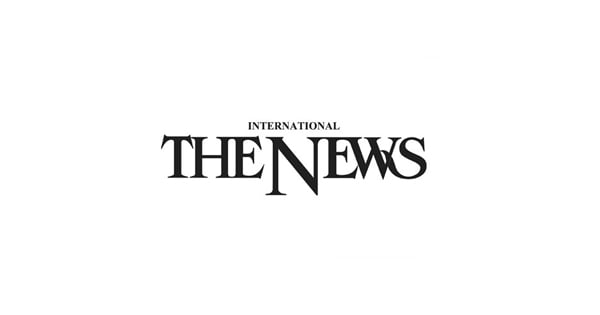 Islamabad: Environmental social governance is a major concern as financial stability of the financial sector is paramount as banks use public funds to conduct lending operations, Sima Kamil, Deputy Governor, State Bank of Pakistan.
Ms Kamal was speaking at a seminar on "Environmental, Social and Governance (ESG) Practices in Pakistan: Progress, Challenges and the Way Forward", organized here by the Sustainable Development Policy Institute. Faheem Sardar, Senior Economic Advisor, National Security Division, moderated the event.
Ms Kamal said it was crucial for banks to be able to measure and mitigate environmental risks. She observed that along with financial stability, financial inclusion is a critical concern for SBP for sustainability.
She said the SBP issued green finance guidelines in 2017 for banks as an imprint of their potential role in facilitating green businesses and reducing their impact. However, these directives are still far from being followed in letter and in spirit. She said there is a growing awareness in the Pakistani financial sector that compliance with ESG standards is relevant to attract large foreign investors. She emphasized the development of a green taxonomy to prevent greenwashing by the corporate sector and ensure practice in letter and spirit.
In his welcome remarks, Dr. Abid Qaiyum Suleri, Executive Director of SDPI, said that strict compliance with environmental laws and ESG practices is necessary to achieve a win-win solution by involving the private sector and companies. multinationals as part of the solution rather than blaming them entirely as the root cause of environmental degradation. He said Pakistan needed a customized version of indexing and tagging to facilitate and mainstream ESG initiatives in the country.
Sadia Khan, Commissioner of the Securities and Exchange Commission of Pakistan, said that ESG initiatives are gaining prominence around the world and the SECP has been at the forefront of addressing these sustainability issues for the corporate sector in Pakistan. As the pace and impact of societal and environmental disruptions escalate, a strong ESG strategy will be essential for companies to generate reliable performance and resilience. She stressed the need to educate the corporate sector on the importance of ESG, to develop guidelines and regulations to create ownership to inculcate ESG principles in practice.
Zeeshan Suhail, Director of Public Affairs, Nestlé Pakistan, said economic pressures have made it difficult for local organizations to integrate ESG principles into their operations. He noted that business benefits and positive societal impact must be mutually reinforcing.
Environmental lawyer Rafay Alam said the world is going through extreme weather events and according to the UN there is enough carbon in the atmosphere to cause a temperature rise of 1.5° C compared to pre-industrial levels. He stressed the need for unprecedented changes in economic and social behavior and strict enforcement of environmental laws to reduce the impact of human activities on the environment.